Información sobre el evento
Ubicación
Ciudad Cultural Konex
3131 Sarmiento
AAG, CABA C1196
Argentina
Descripción
Zruput

Digital Communicactions Conference
Ciudad Cultural Konex
June 14th
About

Technology advances have allowed many disciplines tangentially related to Digital Communications to be linked directly.
Nowadays, the majority of the projects of this field demands articulation of workers, researchers, entrepreneurs and students of:
RF Hardware and antennas design
Modern software practices: VCS, CI, TDD, containers, etc.
Communication protocols
Digital processing architectures, like FPGA
EMI
Signal digital processing, modulation and codification
Embedded systems design
Zruput is a space for professionals, researchers, entrepeneurs and students who are interested in these topics:

Software Defined Radio
Satellite Communications
Mesh networks
IoT
Electromagnetic Spectrum Ecosystem
Amateur Radio
Optical Communications
Cognitive Radio
RF & Antennas
Fiber optics
EMI
Signal classification
Digital Broadcasting
Modulation and Codification Schemes
SETI
Zruput has a sister conference, BuzzConf, which is about programming. Tickets are sold separately.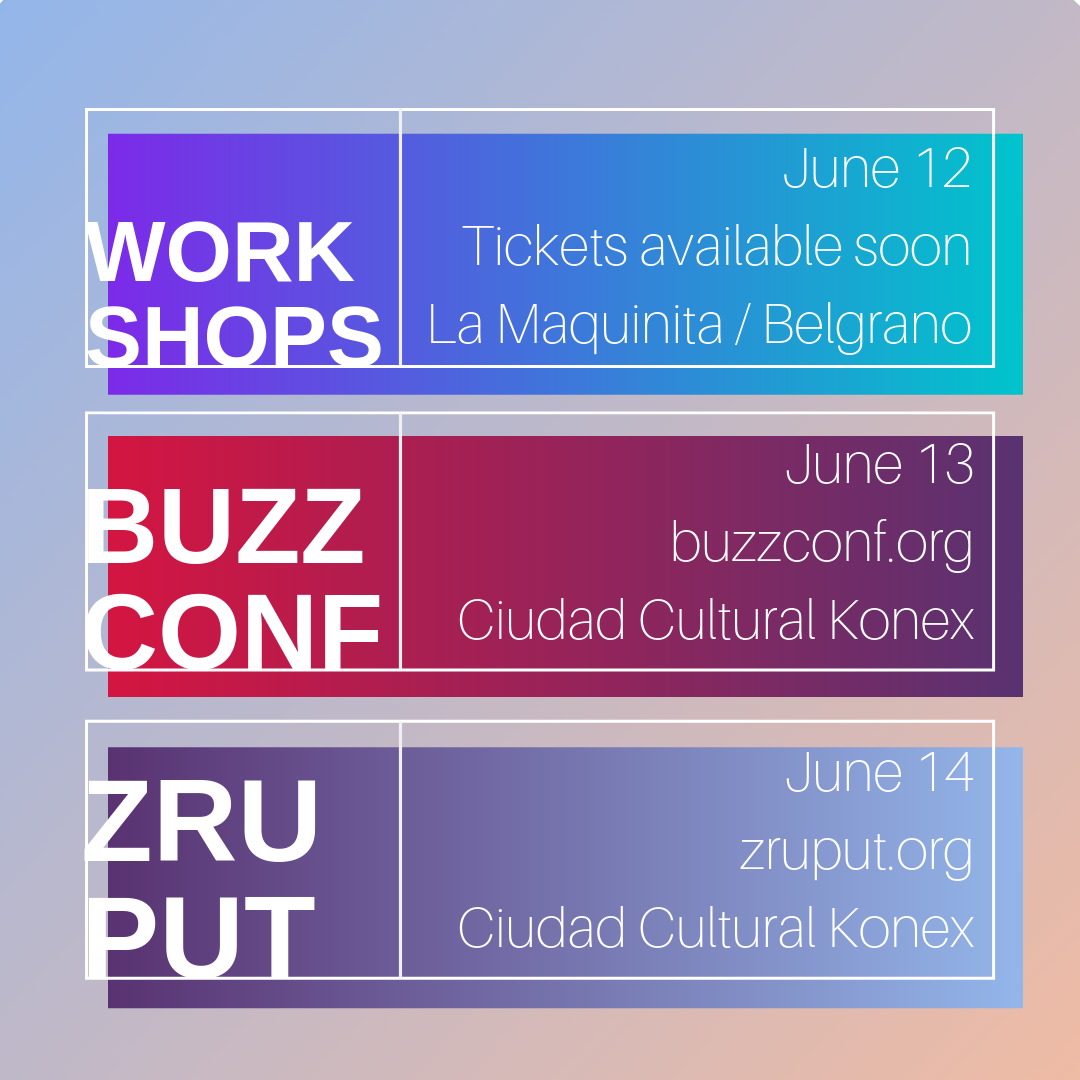 Talks


Santiago Piccinini, from Altermundi

He will talk about the challenges of closing the digital gap
with an open/libre hardware router.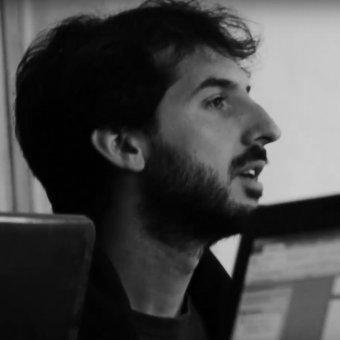 Santiago Tempone, from Skyloom

He will talk about how Skyloom is developing
an Optical Communications satellite constellation for
very high throughput spaceborne networks.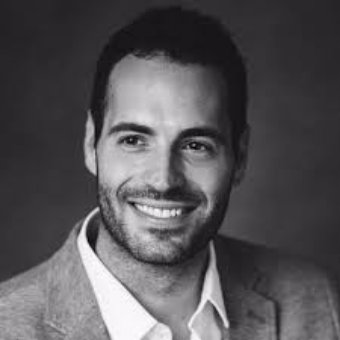 Francisco Albani, from Satellogic

He will talk about how to design a LEO satellite link for high volume download of data.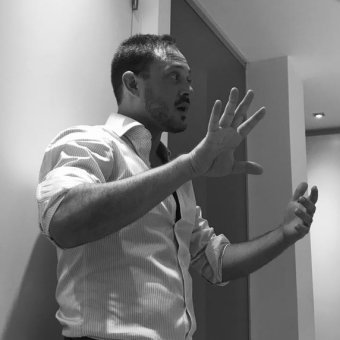 Mariela Fiorenzo, STEM specialist in Telecom Argentina
Evolución de los patrones de uso de internet y nuevas formas móviles de consumir TV.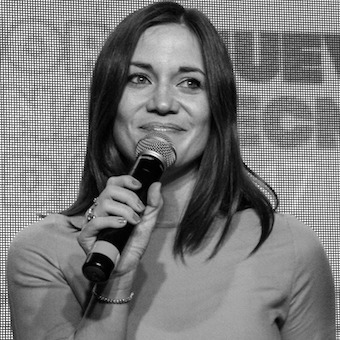 Federico La Rocca, Universidad de la República
TV digital libre: transmisión y recepción de ISDB-T con SDR.

Sebastián García Marra
Estado del arte, desafíos y lo que nadie te cuenta de IoT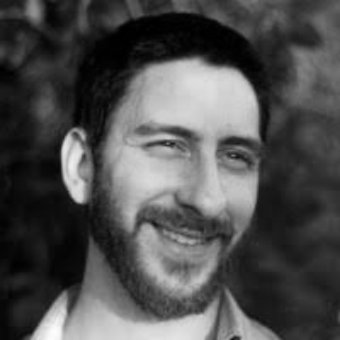 Format
30-minute long talks.


Deadlines

* Call for presentations closes: April 1st, 2019
* Speakers notified and program announced: April 15th, 2019

Admission and Travel

* Speakers will receive free admission to BuzzConf and Zruput.
* We are striving to provide some form of travel grant to assist with the costs of attending. We'll post details here once a budget is finalized.


Code of Conduct

Please read and follow the Code of Conduct of the conference: https://github.com/lambdaclass/zruput/blob/master/CODE_OF_CONDUCT.md

Fecha y hora
Ubicación
Ciudad Cultural Konex
3131 Sarmiento
AAG, CABA C1196
Argentina