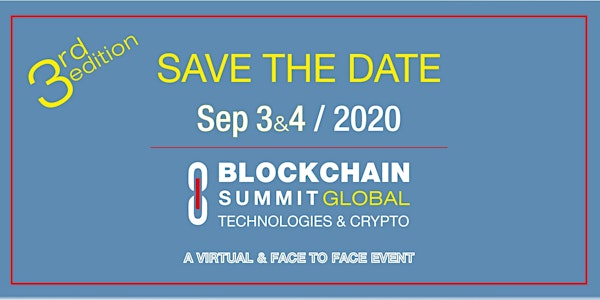 BLOCKCHAIN SUMMIT GLOBAL 2020
REGISTER NOW! - SEPTEMBER 3 & 4 /2020 BLOCKCHAIN SUMMIT GLOBAL
Acerca de este evento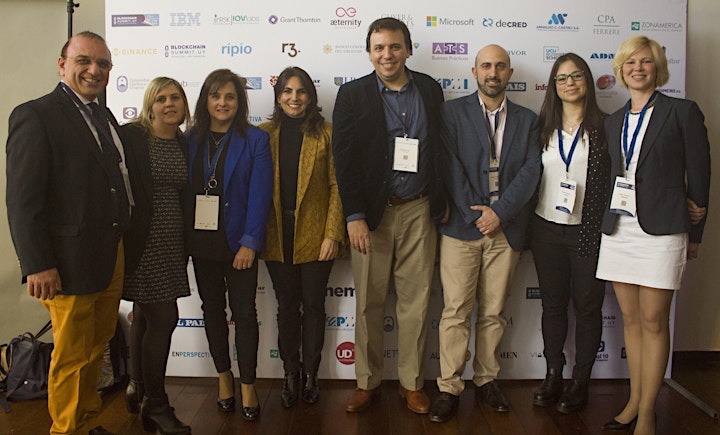 The 3rd Edition of our Blockchain Summit has surprised us on time of pandemic … which for good, has made us redouble our creativity, our passion and our enthusiasm.
It has become mainly VIRTUAL, and it will be held at a TV Studio, from where we are going to broadcast to global.
Now Blockchain Summit UY is … BLOCKCHAIN SUMMIT GLOBAL. Our Blockchain Summit is ranked as the most important Blockchain for Business (B4B) event in the region. Do not miss our evolution to GLOBAL in the 3rd Edition 2020.
We will have virtual STANDS of our sponsors… where you can interact.
It will be a great event with more than 40 inspirational speakers presenting real cases. GREAT SPEAKERS LINEUP!
---------------------------------------------------------------------------------------------
https://www.blockchainsummit.global/
REGISTER NOW! - SEPTEMBER 3 & 4 /2020