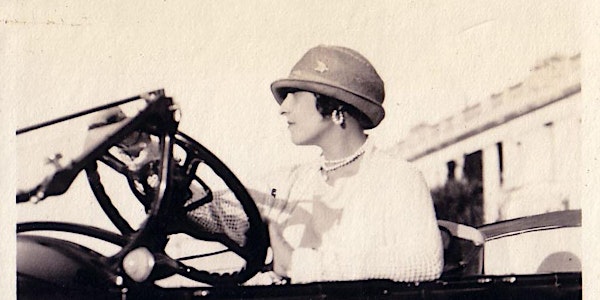 Varias fechas
VISITA EN IDIOMA INGLES
VISITA EN IDIOMA INGLES
Por OBSERVATORIO UNESCO VILLA OCAMPO
Fecha y hora
Empieza el sáb., 11 de mar. de 2023 15:00 -03
Ubicación
Villa Ocampo 1837 Elortondo Béccar, Provincia de Buenos Aires B1643 Argentina
Política de reembolsos
Reembolsos hasta 1 día antes del evento
El costo del servicio de Eventbrite no es reembolsable.
Acerca de este evento
GUIDED TOUR
Villa Ocampo can be visited on Fridays from 12:30 p.m. to 6:00 p.m. | Saturdays, Sundays and holidays from 10:00 a.m. to 7:00 p.m.
The ticket includes the entrance to VILLA OCAMPO and the participation in a GUIDED TOUR at the time that appears on the ticket. Before or after the visit you can enjoy the gardens with a maximum stay of 3 hours on the property.
You can also enjoy the Bistro, which is open during museum hours, we recommend making reservations by email: bistrovillaocampo@gmail.com | or WhatsApp: 11 3893 0105
The duration of the guided tour is approximately 45 minutes, places are limited. The value of the contribution is $800.- People with disabilities can enter free of charge, along with a companion, it is necessary to present the certificate at the entrance.
Thank you, because your collaboration is very important for the support of the UNESCO Villa Ocampo Observatory.
REFUND POLICY:
The ticket can be returned up to 1 day before the purchased date, the cost will be returned from Eventbrite.
Recommendations for your visit:
We appreciate that at all times you respect the instructions of the staff.
Villa Ocampo staff will be willing to provide you with information, assistance and advice.
If you come by car, you can park on the Villa Ocampo sidewalk.
We remind you that the entrance ticket is personal and non-transferable, at the entrance you must show it on your cell phone or printed, and you will have to show your id.
The waiting to entrance will take place on the outside of Villa Ocampo. We recommend arriving at least 10 minutes before the assigned shift.
It is allowed to take pictures without using the flash so as not to damage the works.
We dedicate a lot of care to the green spaces, we appreciate not stepping on the grass except in the indicated areas; do not climb trees or cut plants.
We appreciate that you do not enter with food or drink.
Villa Ocampo is a smoke-free place.
We invite you to follow our networks
Instagram: @villa_ocampo
Facebook: Observatorio UNESCO Villa Ocampo
Twitter: @UnescoVOcampo
We hope you enjoy the visit!
Acerca del organizador
"La cultura y la ciencia pueden ser instrumentos para capacitar al hombre y ponerlo en la vía de soluciones que no se han hallado desde que el mundo es mundo"
Victoria Ocampo