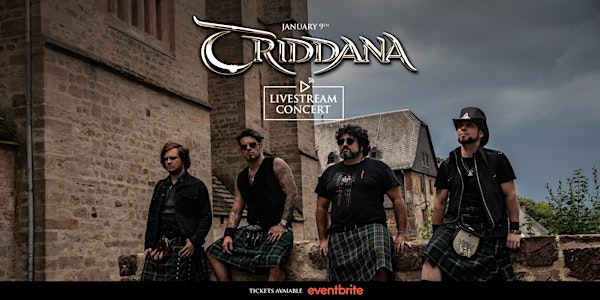 Triddana - Livestream concert!
Triddana - Livestream concert!
About this event
Triddana will perform their first livestream concert ever!
In these difficult times we're living, online shows are a new alternative for bands to connect with people and Triddana doesn't stay behind... Join now the band in this upcoming new experience.
After you buy your ticket, you will receive the purchase confirmation by e-mail. The link to the virtual venue will be sent to you on the same day, a few hours before.
Triddana is a Celtic metal band that was founded in Argentina in 2011, their name derived from the Irish word "Troideanna", which means "fights" or "battles". Their mixture of powerfully played metal and the majestic sound of the bagpipes quickly caught the audience's attention in their country and other parts of the world, and in 2016 they stepped on European lands for concerts for their first time. Since then they have alternated performances in Argentina and Europe, taking audiences by surprise wherever they went.
Plans for the year 2020 were naturally hindered by the pandemic and many months after, uncertainty and difficulties continue for everyone, including the music scene. While the band waits for the situation to clear, streaming concerts appear as a new opportunity to connect with our fans, and the backside of this is the possibility to connect with fans everywhere!!