Description
Tango & Wines.

Tasting Porteño´s Passions.
Start time: 7:00PM TO 11:45PM Meeting place: Licoreria Paradiso Piedras 515 SAN TELMO
You may choose either
Wine & Tango experience
(begining al 7PM),
Only Tango
(Begining at 9PM or later), or
Only Wine experience
(begining al 7PM). You may select your preffered option during purchase process.
IMPORTANT: we cant guarantee a prefered table (at milonga) if you dont reserve your place earlier
Argentina is recognized worldwide by Tango, the dance that was born in Buenos Aires and characterizes the "porteños". And also for the quality of its wines that are exported all over the world. We invite you to enjoy both passions, within the historical and cultural framework that identifies our experiences.
---
7:00 PM TASTING OF ARGENTINE WINES
Licorería Paradiso will offer us a tasting of varietal wines produced in our country, accompanying the descriptions of each of them with a pleasant conversation and delicious cheeses. Good wines deserve their time and a warm place to enjoy them. A sensory, emotional, and entertaining experience that each one perceives in their own way.
We are guided by a professional Sommelier. Four Argentine varieties are tasted from our renowned regions (Patagonia, Salta, Mendoza, La rioja). It does not require prior knowledge.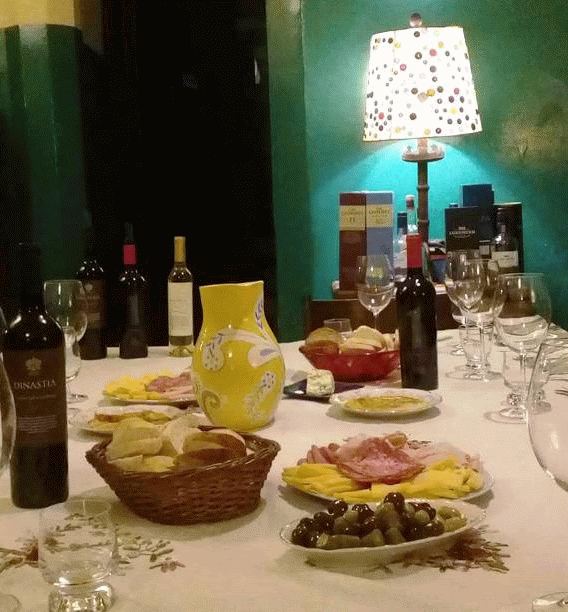 9:00 PM TANGO AND MILONGA CLASSES WITH LIVE ORCHESTRA
After a short walk we continue our journey through the Argentine passions: It is time to experience an authentic milonga porteña (to watch, learn, and why not, challenge yourself to take the first steps in the dance).
People from Only Tango ticket, will join us at this point. We will have a preference table reserved for us.
In a relaxed neighborhood club, where you can find local and foreign friends. We can take tango classes and then dance to the beat of a passionate live orchestra! We invite you with something to drink and try some empanadas. The evening lasts until 1 am, but everyone can leave at any time.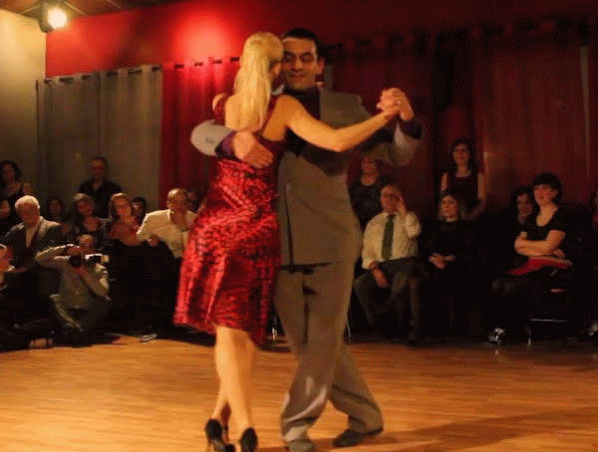 What includes:
Tasting of Argentine wines (x steps) with accompaniment of cheeses and others (English, Spanish and Portuguese)
Tickets for the Milonga, with tango lessons and live orchestra show

Minimum consumption and empanadas in the Milonga

Bilingual companions (local friends)

Visit to the Costume Museum (optional)
6:00 PM. HISTORY OF FASHION (optional visit)
For those restless visitors who enjoy knowing the particularities of other cultures, we recommend starting the tour at 6pm and get to know the Costume History Museum, located very close to Calle Chile 832. An old San Telmo house that tells about the uses and customs of the clothing of the Argentines in the eighteenth to the twentieth centuries. The current collection is dedicated to the use of animals in dresses: as material pieces, prints and contemporary sustainable trends.