SAGSE Talks West Africa SAGSE Talks Africa brings the gaming community a plethora of engaging content from thought leadership to training,
About this event
(Conference in English)
Mobile First
SAGSE Talks West Africa
SAGSE Talks Africa brings the gaming community a plethora of engaging content from thought leadership to training, with the industry's most influential and reputable stakeholders. We will regroup Africa into three main groups: West, East and South Africa.
With SAGSE Talks Africa you will dive into Africa's most relevant gaming topics, in the most eficient way, whether it is how best to immerse your business in one of the fastest growing gaming locations in the world, or what to expect and how to deal with the advancing regulations happening across the continent.
Africa is unique in that its reliance on mobile is absolute. From the age of 18, a mobile phone is a person's ID and in some African countries, they will even be able to go to the polls and vote using it! As an industry, this puts us in a brilliant position as it allows for regulatory boards and businesses to create an ecosystem where data is regulated in the safest manner. Not only does this provide an incredible leap for responsible gambling with self-exclusion and other initiatives but also allows for development in terms of KYC and using customer data in the right way.
Africa is well ahead of the curve in terms of mobile and online. Across most of the continent, the adoption of mobile and 4G took place much earlier than in Europe and CIS countries. Africa is an excellent demonstration of how a market can be primed to drive the next step in the future of both a technology and an industry. Until recently mobile was not monetized and despite a significant portion of the population having mobiles the industry took time to catch on, but now mobile-first is the norm, its importance cannot be overstated. So, as opposed to companies focusing on being mobile-first, it's now a case of mobile-only!"
Speakers for SAGSE Talks West Africa are:
Yahaya Maikori Partner Law Allianz Gaming Lawyer.
Amne Suedi Founder of Shikana Law Group.
Bashir Are CEO Lagos State Lotteries Board.
Alessandro Pizzolotto, Co-Found STMGaming .
Devon Dalbock, General Manager, GLI Africa .
Moderator: John Bamidele Founder/CEO Africa Sovereign Media, publisher of GBC. NG.
West Africa or Western Africa is the western most region of Africa. The United Nations defines Western Africa as the 16 countries of Benin, Burkina Faso, Cape Verde, The Gambia, Ghana, Guinea, Guinea-Bissau, Ivory Coast, Liberia, Mali, Mauritania, Niger, Nigeria, Senegal, Sierra Leone and Togo, as well as the United Kingdom Overseas Territory of Saint Helena, Ascension and Tristan da Cunha.
The population of West Africa is estimated at about 381 million people as of 2018, of which 189,672,000 are female and 192,309,000 male.
#weareafrica #sagsetalksafrica #wearemobile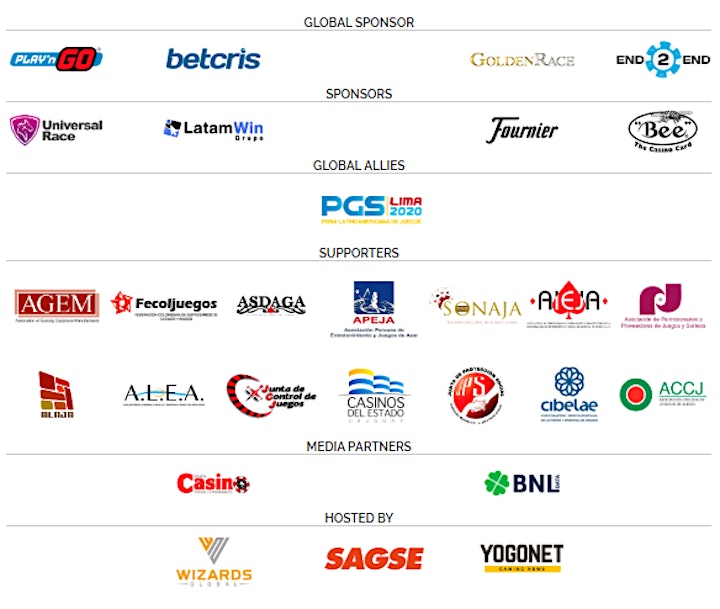 Organizer of SAGSE Talks West Africa
SAGSE  son los primeros y más importantes eventos de networking para Latam diseñados para inspirar a la industria del entretenimiento, las apuestas y los juegos fisicos / internet. SAGSE ha reunido a los mejores expertos de la industria y líderes de opinión para compartir sus puntos de vista y discutir qué herramientas podemos usar y analizar las oportunidades que tenemos por delante.
#wearelatam
SAGSE  are the first and most important networking events for Latam designed to inspire the entertainment, betting and online gaming industry. SAGSE has brought together the best industry experts and opinion leaders to share their views and discuss what tools we can use and analyze the opportunities that lie ahead.
#wearelatam