SAGSE Talks East Africa SAGSE Talks Africa brings the gaming community a plethora of engaging content from thought leadership to training,
About this event
(Conference in English) 3PM (GTM+3)Tanzania Time. 2PM Malta Time. 9 AM (GTM -3) Buenos Aires/ Montevideo Time.
Mobile Only
SAGSE Talks East Africa
Without any form of doubt, Africa presents a huge opportunity for the online gaming industry. This view has always been based on two principles, the sheer size and relatively young population. And with a population of 1.32 billion, half of which is below the age of 20, it is relatively easy to quantify the opportunity that the continent keeps in hold for the iGaming industry, considering that the continent is still facing technological conundrums in respect to other regions. However, it is on the technological side – and especially on the Eastern front of the continent – that the industry is starting to become ever more appealing, with major operators already having established a presence in various countries where sports betting has been legalized.
Africa is well ahead of the curve in terms of mobile and online. Across most of the continent, the adoption of mobile and 4G took place much earlier than in Europe and CIS countries. Africa is an excellent demonstration of how a market can be primed to drive the next step in the future of both a technology and an industry. Until recently mobile was not monetized and despite a significant portion of the population having mobiles the industry took time to catch on, but now mobile-first is the norm, its importance cannot be overstated. So, as opposed to companies focusing on being mobile-first, it's now a case of mobile-only!"
Speakers for SAGSE Talks East Africa are:
Amne Suedi Founder Shikana Law Group.
Tumaini Mlay , Market Research Analyst at Shikana Law Group
Devon Dalbock, General Manager, GLI Africa
Alessandro Pizzolotto, Co-Found STMGaming
Jimmy Keneth, Chairman for Tanzania Sports Betting Association ( TSBA) & Project Manager for Sokabet Africa
James Mbalwe, CEO of Gaming Board of Tanzania.
Rajendra Rowthu, COO RedsonBet.
Moderator: John Bamidele Founder/CEO Africa Sovereign Media, publisher of GBC. NG.
We will speak about the following markets: COMOROS, MAURITIUS, KENYA, MOZAMBIQUE, MAYOTTE, REUNION, UGANDA, SEYCHELLES, TANZANIA.
Uganda is at the forefront from a technological standpoint when it comes to internet penetration and mobile connectivity in Eastern Africa, even though statistically speaking the region still lags behind other African regions, with only the Central African region scoring less points from an infrastructural point of view. Nonetheless with a total population amounting to 45.01 million, a median age of 16.7 years, a large fan base for sports, especially football, and legal frameworks regulating the online gambling industry, Uganda is on a par with Kenya and Tanzania as the most appealing country for operators on the Eastern coast of the continent
#wearesagse #sagsetalksafrica #wearemobile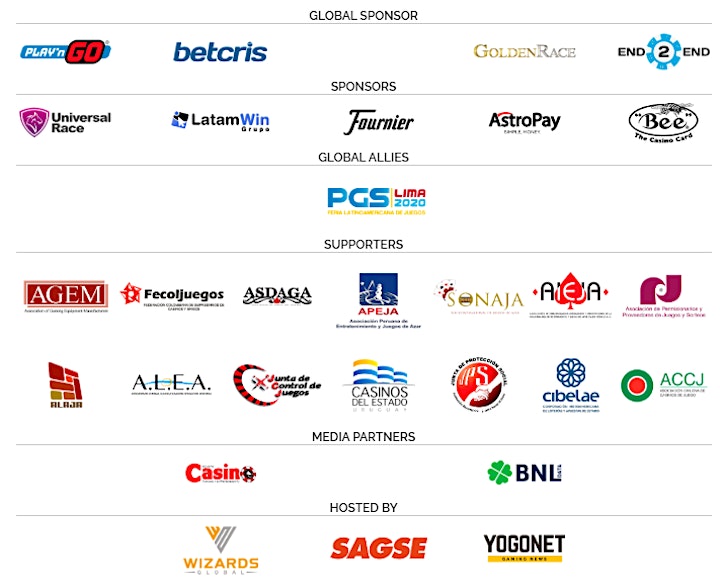 Organizer of SAGSE Talks East Africa
SAGSE  son los primeros y más importantes eventos de networking para Latam diseñados para inspirar a la industria del entretenimiento, las apuestas y los juegos fisicos / internet. SAGSE ha reunido a los mejores expertos de la industria y líderes de opinión para compartir sus puntos de vista y discutir qué herramientas podemos usar y analizar las oportunidades que tenemos por delante.
#wearelatam
SAGSE  are the first and most important networking events for Latam designed to inspire the entertainment, betting and online gaming industry. SAGSE has brought together the best industry experts and opinion leaders to share their views and discuss what tools we can use and analyze the opportunities that lie ahead.
#wearelatam