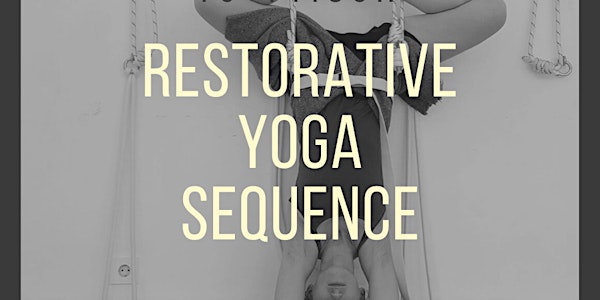 RESTORATIVE YOGA WORKSHOP
The practice of restorative Yoga provides rest and has a revitalizing effect inducing relaxation of the physical, emotional and mental body
When and where
Location
YOGA LAB Lisboa nº27 Rua Mouzinho da Silveira #3ºB 1250-166 Lisboa Portugal
About this event
The practice of restorative series provides rest and has a revitalizing effect inducing relaxation of the physical, emotional and mental body. The execution of the poses through correct alignment allow to bring awareness to each part of the body and stilness to the mind and nervous system. There will be used props in order to give support to the inner body and to soften the breath, making it possible to maintain the poses for prolonged periods of time whilst soothing the muscular and nervous systems.. Among the benefits of the restorative sequences we mention: deep relaxation and recovery after stressful events, improvement of pose execution with graduated effort, restful state of introspection and development of greater awareness of the body through the senses.
No experience needed for this activity. Open to all levels and every body. For any question or further information write to cielognz@gmail.com
For bookings please follow the link below:
https://forms.gle/MruLDd973K8jLZiH8
The registration is confirmed once the payment has been made.Languages: English, Spanish or Portuguese, according to the audience.
Bio>
Cielo Smith (she/her) is an Argentinian dancer, somatic educator and Iyengar Yoga practitioner.She started practicing Yoga in Buenos Aires in 2013, with Pablo Monteys, certified Yoga Iyengar teacher. Since 2018, she continues her studies in the Iyengar method with Paola Robledo. She has joined international workshops with Abhijata Iyengar, Raya Uma Datta, Birjoo Mehta, Uday Bhosale, among others.
Her education background is also marked by a constant investigation in the field of Somatic Practices and self-awareness through movement. Arts of Movement advanced student at the National University of Arts (UNA)