About this Event
OnePiece Connect - Blockchain Forum is a gathering of global experts sharing industry knowledge, trends and insights about blockchain. Connecting blockchain enthusiasts, entrepreneurs, industry leaders and investors, the event offers opportunities for professionals to learn and exchange opinions on the evolution, current landscape and future opportunities of this emerging technology. The event features panel discussions and fireside chats with top-tier industry leaders.
-----------------------------------------
We are giving FREE CES 2020 TICKETS at the event!
All attendees will have the chance to win:
CES Registration Tickets ($300/ticket, 5 winners)
Includes entry to the CES Show Floor showcasing the world's most innovative technologies, plus sessions from the industry's business leaders and pioneering thinkers.
Exhibitor show floor
Keynote addresses*
SuperSessions*
20+ conference tracks including Research Summit, Innovation Policy, C Space Storytellers, Sports Tech and more*
All event attendees have the chance to win! Bring your name card and put it in our box when checking in for lucky draw entering!
Sign up OnePiece Connect Mail List for more updates
-----------------------------------------
Tentative Agenda
6:00 PM Check-in & Networking
6:30 PM Opening
[MC - Daniel Carrico, Community Lead, OnePiece Work]
6:35 PM Panel 1: Are IoT and Blockchain the perfect match?
[James Zhao, Founder, Nopa]
[Jorden Woods, Managing Partner, DoubleNova Group]
[Qi Zhou, Founder, Quarkchain]
[Moderator - Balaji Thirugnanam, Founder & CEO, Blue Life Inc]
7:10 PM Fireside Chat - Crypto Hype Cycles: How to Build & Ride The Waves
[Michael Gasiorek, Founder & CEO, Truth Cartel]
[Moderator - Murray Newlands, Chief Strategy Officer, Commerce AI]
7:30 PM Panel 2: How is blockchain being deployed in the different verticals?
[Chloe Gu, General Manager, Cententos]
[Noah Wang, Co-Founder, Top Network]
[Radhika Iyengar-Emens, Managing Partner, DoubleNova Group]
[Moderator - Chris Li, Chief Strategy Officer, Vite Labs]
8:05 PM Presentation: OnePiece Work
[Dafu Gao, Global Business Development Partner, OnePiece Work]
8:15 PM Lottery
8:25 PM Networking
9:30 PM End
*Light food & drinks will be provided
-----------------------------------------
Event Partners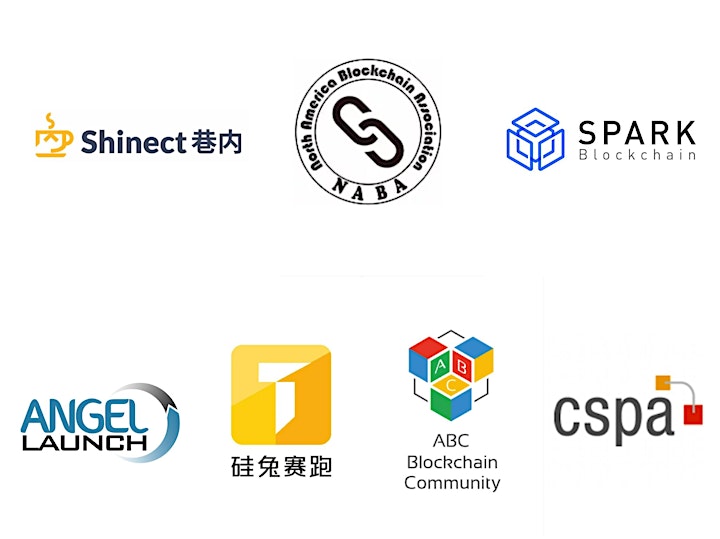 -----------------------------------------
Speakers
Balaji Thirugnanam | Founder & CEO, Blue Life Inc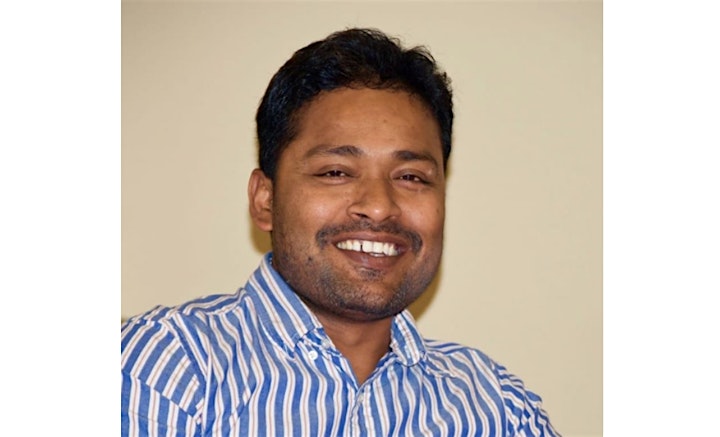 Balaji is a serial entrepreneur who brings innovative solutions in the areas of construction, mindfulness, blockchain and software consulting. His passion lies in developing solutions that help people by solving problems with productivity in their daily lives.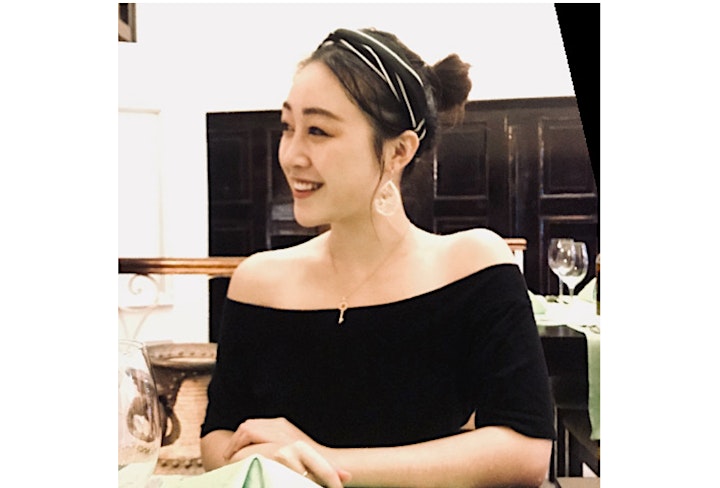 Contentos aims to be a decentralized global ecosystem for digital content, where assets can be freely produced, authenticated, and distributed by leveraging blockchain technology and token economy. The team consists of experts from the content industry, who have worked on top-tier consumer applications and blockchain projects. Contentos is not only a blueprint for what digital content ecosystem might look like in the future but we have multiple working use cases: Contentos is working with strategic partners, LiveMe and Cheetah Mobile, that have amassed over 60+ million monthly active users. With real-time user feedback, Contentos will become a premier blockchain project as it places the interest of users first.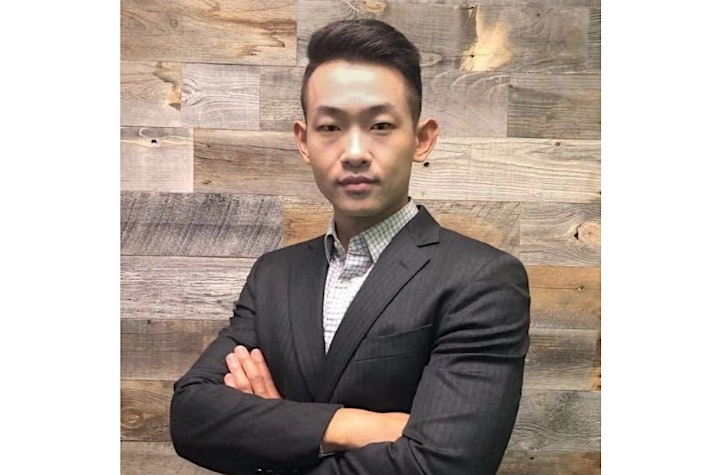 Chris Li, Chief Strategy Officer of Vite Labs. Chris is a seasoned practitioner in the blockchain industry. He has extensive experience in investing, business development, and business operations. He is the former Director of US Operations at GBiB. Chris has also worked for ZGC Capital, serving as an investment manager. His responsibilities at Zhongguancun Development Group were tied to and Silicon Valley incubator operations. Additionally, Chris has worked for a Wall Street-based incubator, taking a position with the Business Development and Investment team. Chris has a Masters of Engineering degree from Lehigh University, with a focus on Industrial Engineering.
James Zhao | Founder, Nova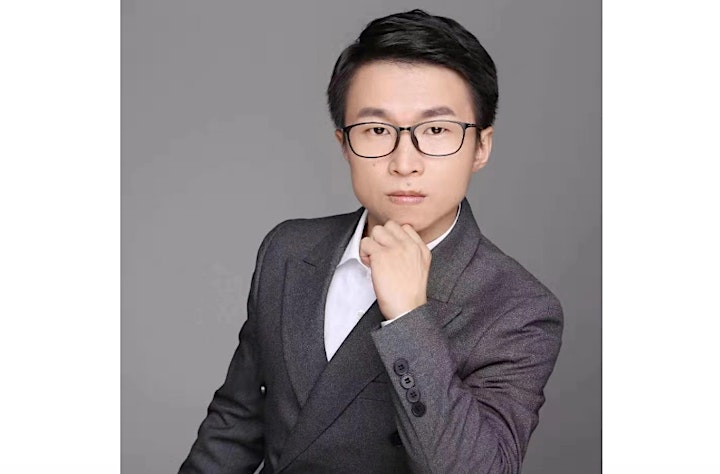 James Zhao is a consummate connector and recognized expert in entrepreneurial marketing with a particular focus on creating success Chinese entrepreneurs cummunity in Silicon Valley and abroad. He began his career in starting startups, like an offline tutorial center, called (Happy English) XueLeTang and make his first revenue in order to support himself studying in the U.S, then he worked as a public company Chairman's assistant that connects many Startups with Chinese investors. Later, he found SVfirst. He recently launched his branch in Shanghai, China and focusing more Chinese resource and investors to connect with the Valley. He led connecting the deals has reached more than $30M. His experience in the technology and science spaces positions him to be integral to building the bridge between China and U.S. technology company.
Jorden Woods | Managing Partner, DoubleNova Group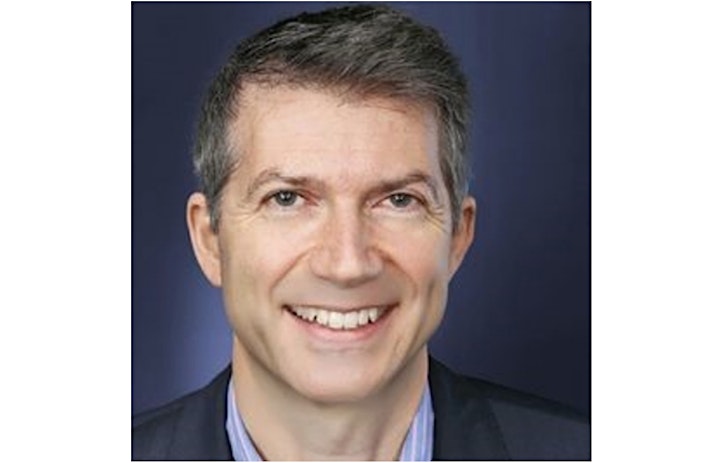 Jorden Woods is a Founding Partner of StarChain Ventures, a VC fund focused on foundational blockchain technologies and enterprise blockchain solutions. He is a successful 3-time serial entrepreneur with exits and a pioneer in decentralized technology and globalization strategy. Jorden is also a Managing Partner at DoubleNova Group, a blockchain advisory based in Silicon Valley. Jorden has raised over $48 million from top tier Silicon Valley and global investors for his own companies and an additional $125 million for advised startups. He has also generated millions of dollars in revenue and expanded startups both nationally and internationally. Jorden is an advisor to top blockchain startups as well as governments and international accelerators. Jorden is an expert in enterprise blockchain, fundraising, startup acceleration, and global entrepreneurship, and actively publishes on Medium.
Michael Gasiorek | Founder & CEO, Truth Cartel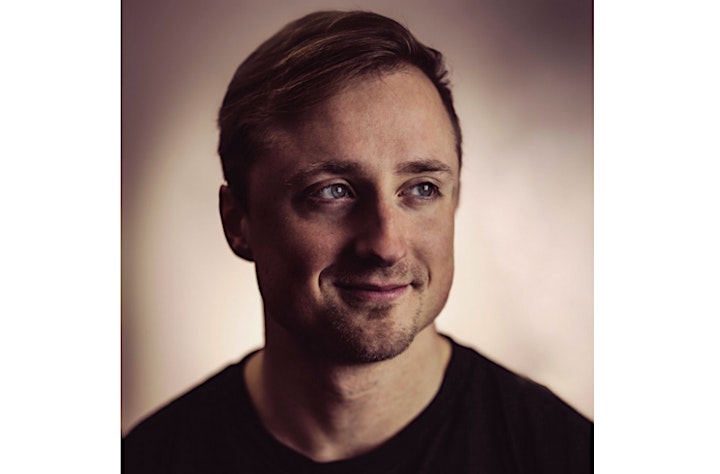 Michael is a founder, writer, and community builder. He's the CEO of Truth Cartel, a marketing & product agency distributing emerging technologies, an Entrepreneur in Residence at the dLab blockchain and open source incubator, and a partner of Shokunin Group, a financial service provider specialized in cryptocurrency. Michael was Editor in Chief at Startup Grind, and now serves as Director of the Startup Grind SF and OneSalon communities. His written work includes two books on living and working in Asia, and columns in Inc and Fortune. He's a speaker and moderator on topics of technology, marketing, and personal development.
Murray Newlands | Chief Strategy Officer, Commerce AI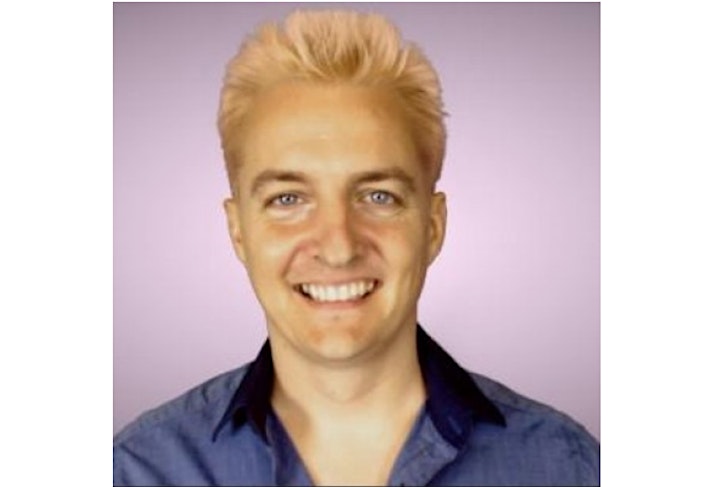 Murray Newlands is an entrepreneur, investor, business advisor and speaker. He is the host of the HOW TO CEO podcast. He is currently the Chief Strategy Officer at Commerce AI. Newlands is also an adviser to the Draper Nexus Network of Things Fund. He gives practice advice from the 1000's of pitches he has heard for entrepreneurs and startups to grow their companies, get investment and succeed. Newlands is the author of "Online Marketing: A User's Manual" published by John Wiley & Sons.
Noah Wang | Co-Founder, Top Network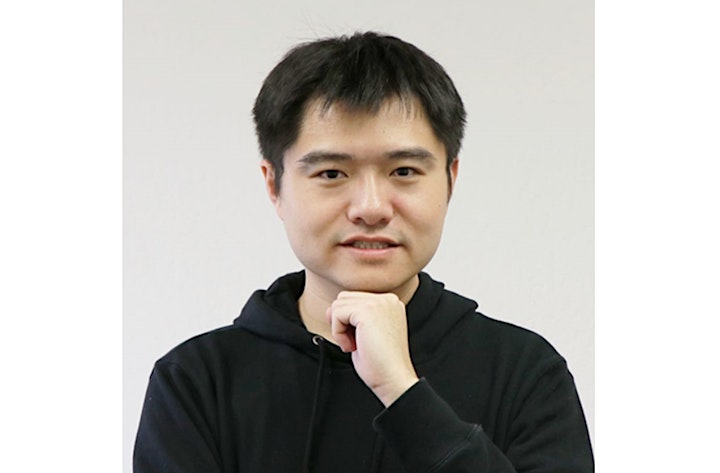 Noah has extensive experiences in investment, accounting and auditing. Before TOP Network, Noah served as the U.S. West Coast Regional Head at Starr Strategic Holding, the founding shareholder of AIG, overseeing investment management and cross-border mergers and acquisitions. Before Starr, Noah worked for PwC and ICBC. He is a charter member of HYSTA and the Alumni Relations Chair of Young Executive Board at Cheung Kong Graduate School of Business. Noah received an MBA degree from Yale University. He is a CFA charterholder, a CPA and a Mensa International member.
Qi Zhou | Founder, Quarkchain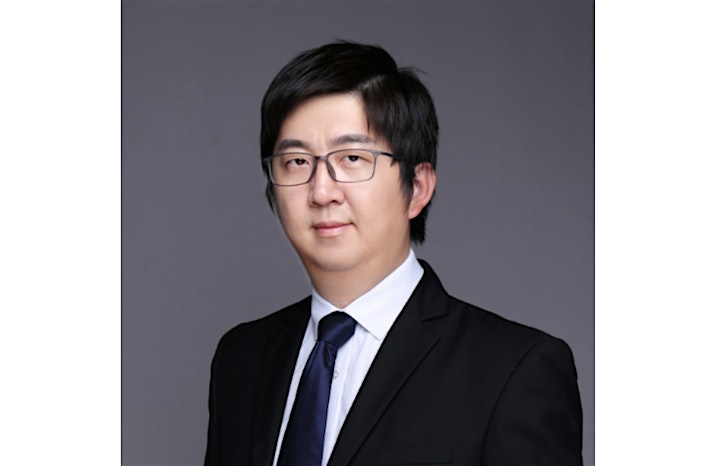 Qi used to work at Facebook and Google. He is an expert in large-scale distributed systems and high-performance systems. Georgia Tech PhD.
Radhika Iyengar-Emens | Managing Partner, DoubleNova Group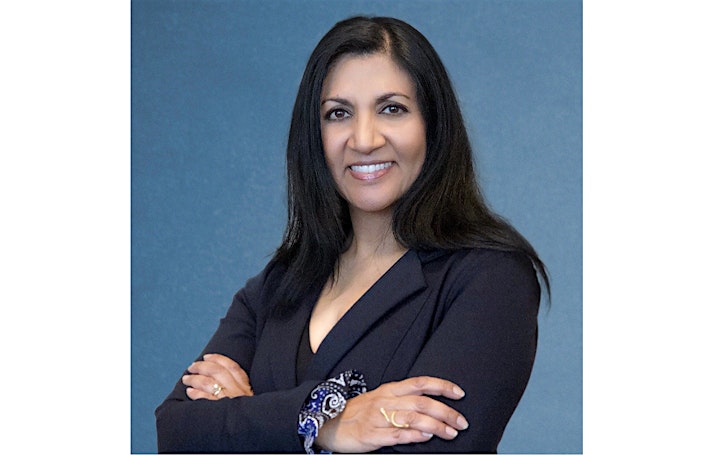 Radhika Iyengar-Emens is Founding Partner of StarChain Ventures which is focused on foundational blockchain technology and enterprise blockchain solutions. She is a TEDx speaker, a Silicon Valley Woman of Influence, a serial entrepreneur, and an expert in blockchain and healthcare. Radhika is also Managing Partner of DoubleNova Group, a Silicon Valley-based blockchain advisory. She has been a keynote and panel speaker at Stanford University, Google, UC Berkeley, has been featured in radio shows, podcasts and keynoted prominent blockchain and healthcare conferences in Silicon Valley and internationally.
[More speakers to be confirmed]
-----------------------------------------
Get a taste of our previous OnePiece Connect Event!
-----------------------------------------
About OnePiece Connect
OnePiece Connect, a business line of OnePiece Work, provides global expansion services for companies to unlock global markets. We offer global expansion business strategic consultation, overseas platform, and international network.
OnePiece Connect hosts a series of events designed to foster discussion on cross-border trends throughout the year. Each event will invite experts and professionals including entrepreneurs, investors, and product leaders from various industries to share their insights. The event program is designed to bring together talented professionals from around the world to network, learn, and grow a career taking advantage of the opportunities created by the cross-border industry.
-----------------------------------------
We would love to have you in our OnePiece Connect community! If you're interested in sponsoring, co-hosting or speaking at an OnePiece Connect event, please contact us at opc@1piecework.com.
Become OnePiece Connect Event Speaker
Become OnePiece Connect Service Provider
Sign Up OnePiece Connect Mail List
-----------------------------------------
Enterprise Blockchain Has Arrived: the definitive technical guide to enterprise blockchain – how we got here, how it's gaining momentum and what's next in the digital world.
Enterprise blockchain experts Jorden Woods (Silicon Valley serial entrepreneur and Caltech-trained astrophysicist) and Radhika Iyengar (TEDx speaker and Silicon Valley Woman of Influence) present this comprehensive technical guide enabling entrepreneurs, executives, and visionaries to benefit from blockchain's transformative power.
Get ahead of the curve on enterprise blockchain as it transforms business and the digital world. For more information visit: http://enterpriseblockchainhasarrived.com.