Ven a pintar sobre el agua con una técnica milenaria, mientras disfrutas de un cocktail con el mejor ambiente y llévate tus obras a casa.
About this event
¿Has oído hablar del marbling?
El marbling es una técnica milenaria; artística y decorativa y su término proviene del inglés "marble" que significa mármol. Es un efecto parecido a los dibujos que generan las vetas en el mármol. Es un arte divertido; hay una variedad tan infinita de patrones y combinaciones de colores que uno nunca se aburre.
¿Necesito tener conocimientos previos?
Pues no ¡Nosotros te guiaremos en el proceso!
Es una actividad pensada para que desconectes con la rutina, que sea un paso para comenzar a relacionarte con el arte y poder explotar tu creatividad, descubriendo una nueva técnica y logrando conectar con tu lado más creativo en el mejor ambiente.
La actividad se realizará en el primer bar botánico de España, rodeado de plantas, música y arte, donde podrás disfrutar de una cerveza, un vino o un cocktail acompañado de tus amigos y gente como tú.
¿Tengo que llevar algo?
Solo las ganas de divertirte y vivir una experiencia nueva y por si acaso una camiseta que no tengas problemas de dejarle alguna manchita de pintura.
Que te llevaras en este taller?
- Aprender una técnica de pintura milenaria totalmente diferente
- Tus propias obras de arte
- Una cerveza de bienvenida
- Disfrutar de una tarde divertida en el primer bar botánico de España
- ¡Y otras sorpresas más!
Sobre nosotros:
Be water nace del deseo de jugar con el agua como si fuésemos niños, de compartir sensaciones y expandirse desde lo más puro del alma. Somos un grupo de artistas que nos dedicamos a la práctica del Ebru o Marbling, creando obras de arte no sólo en papel, sino que también en otros soportes, así como en diferentes productos.
¡Esperamos conocerte para comenzar a crear juntos!
Mira más de nuestro proyecto en nuestro Instagram 👉 Be Water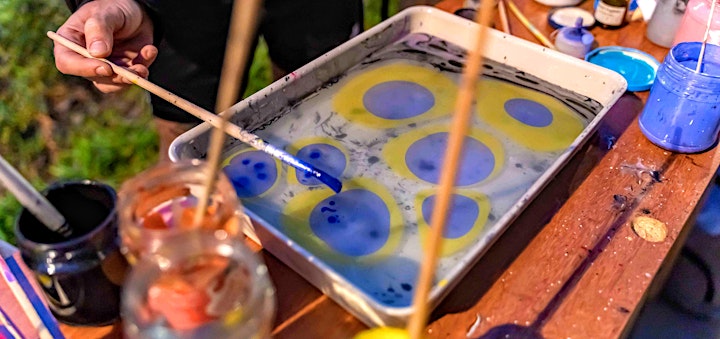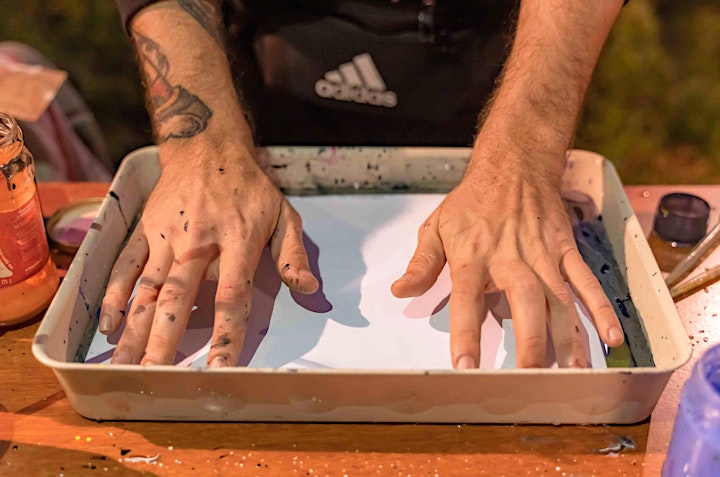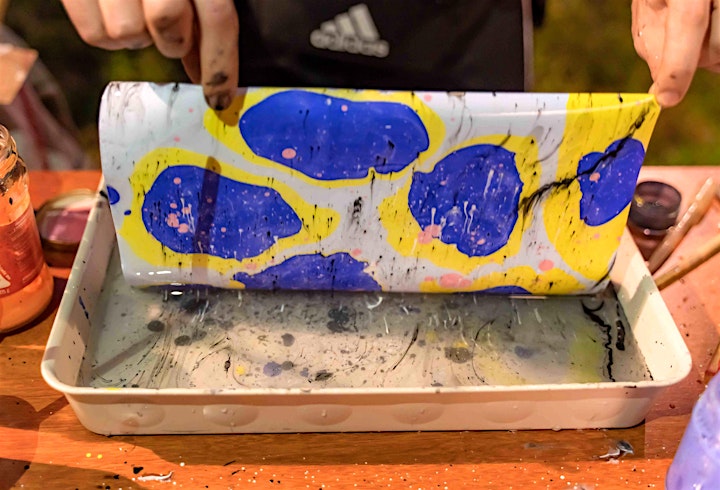 Conoces el bar?
La suegra del jardinero es el primer bar botánico de España donde se combinan los conceptos de tapeo vegetariano, cocteles de autor, vinos ecológicos y un jardín lleno de plantas.
La Suegra tiene un filosofía verde, lleno de energía y es por eso que te pedimos que vengas con buenas vibras para poder disfrutar en plenitud. En caso de que estés teniendo un mal día, no te preocupes que tanto las plantas como nosotros vamos a hacer lo posible para que te olvides de las preocupaciones y ese, se transforme en un gran día.
Organizer of Marbling Experience: Taller de pintura sobre el agua rodeado de naturaleza