Este evento ha finalizado.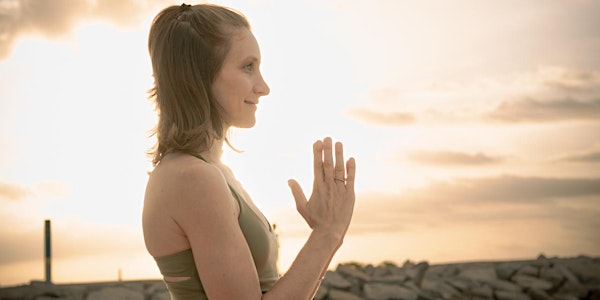 Rooftop SELF-LOVE YOGA Sagrada Familia (Monday 7 PM & Thursd: 11:30 AM)
Yoga & Self love ❤️ Do you feel you need to treat you better? With a more caring and loving look? Join me
Cuándo y dónde
Ubicación
Carrer del Freser, 5 5 Carrer del Freser 08026 Barcelona Spain
Política de reembolso
Contacta con el organizador para solicitar un reembolso.
La tarifa de Eventbrite no es reembolsable.
Acerca de este evento
Hii! I am Luli :)
I am a Hatha & Vinyasa Yoga Teacher. I graduated in Barcelona, in Mandiram School of Yoga (Poblenou). Also, I went to India and did some courses on meditation and awareness. I love teaching and practising yoga and meditation, it is my life passion. I have been practising this for over 6 years now. I am 29 years old and I am from Argentina. However, I teach both in English and Spanish. 😊😊
My classes are in general dynamic and we work a lot on breathing exercises, focus on the mind, strengthening our muscles, relieving stress and anxiety through a conscious practice and which I love 💖the most is that in my classes we work from a holistic point of view. I include topics such as Philosophy of Yoga, meditation, self love, accepting the present moment, learning how to be present in our daily life and taking the yoga out of the mat as well . Specially we focus on SELF LOVE❤️❤️, how to be nice and kind with ourselves, with our thoughts, how to be less hard and to let go some of the pressure we have carried with us for so many years!
My idea is to have some days more power and dynamic class so work on strength, resistance and presence and some other days more relaxing class, where we focus on flexibility, stretching and slowing down.😍
Class lasts 1 hour and 30 minutes so you can have the whole experience: we generally start with a breathing exercise to bring your mind to the present, then we do the asanas (postures), and finally a relaxation with some message for your week I like to include sometimes a written exercise to keep it for yourself as well.
Mondays: 7:00 PM ☺
Thursdays: 11: 30 AM 😊
Remember: You are unique
You are loved
You are enough.
Here and Now 💕😊
You can send me a whatsap for any questions, please feel absolutely free to ASK! :)
Whtsap: +34 605 240 860 (preferrably) but otherwise, you can also ask me through Instagram: Luli Soros.
Hope to see you soon!! :)