Este evento ha finalizado.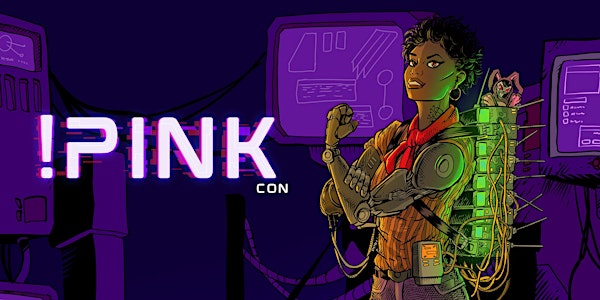 NotPinkCon Security Conference
Primera conferencia de seguridad informática con charlas técnicas impartidas por mujeres para todo el mundo.
Fecha y hora
sáb., 20 de nov. de 2021 5:00 - 14:00 PST
Acerca de este evento
NotPinkCon es un evento gratuito y abierto a todo público donde se brindan conferencias técnicas de seguridad informática, impartidas por mujeres (cis/trans) y personas no-binarias, dirigidas a profesionales, estudiantes y entusiastas del tema.
Esta cuarta edición será llevada a cabo de forma virtual en nuestra plataforma de Twitch y servidor de Discord. Es requisito anotarse para poder recibir los enlaces de ambos y empezar a conectar con la comunidad de NotPinkCon.
Las charlas son de nivel técnico variado, útiles tanto para principiantes como para quienes ya tienen experiencia en el área. Los temas tratados en ediciones anteriores fueron: Seguridad en Código Open Source, Threat Intelligence, Seguridad Cloud, Informática Forense, Red/Blue/Purple Team, Bug Bounties, Seguridad en IoT, Escritura de Exploits, Ingeniería Inversa y otros.
Este año, además de contar con las presentaciones, tendremos un CTF en paralelo al día de la conferencia. Los enlaces de inscripción también serán enviados por esta plataforma. ¡No te pierdas todas las actividades que tenemos programadas para esta NotPinkCon 2021!
¡Te esperamos!
____________________________________________________________
NotPinkCon is a free pass event with computer security technical talks given by women (cis/trans) and non-binary people to everybody. The conference is aimed at professionals, students and enthusiast of the subject.
The fourth edition will be hosted virtually through our Twitch platform and Discord server. After registering, the access links will be shared to our attendees to start connecting with NotPinkCon community.
Talks vary over a wide range of technical levels, making them useful both for beginners and for those who already have experience in the field. Topics covered in previous editions were: Open Source Security, Threat Intelligence, Cloud Security, Forensic Computing, Red/Blue/Purple Team, Bug Bounties, IoT Security, Exploit Writing, Reverse Engineering, and many more.
This year, in addition to having the presentations, we will have a CTF competition. The registration links will also be sent by this platform. So, don't miss out on all the activities we have planned for NotPinkCon 2021!
Join us!