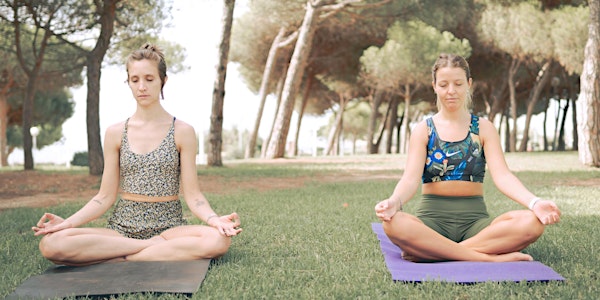 Múltiples fechas
EVENT CANCELLED. Please dont buy tickets. I cant delete it from Eventb.
ROOFTOP YOGA EXPERIENCE IN GRACIA
Fecha y hora
mié., 27 de jul. de 2022 19:00 - vie., 21 de jun. de 2024 11:30 CEST
Ubicación
ONLINE 35 Carrer de Terol 08012 Barcelona Spain
Política de reembolso
Contacta con el organizador para solicitar un reembolso.
La tarifa de Eventbrite no es reembolsable.
Acerca de este evento
Are you looking for some time for yourself?💫😊
Are you looking to soothe your anxiety?🧘♀️🧘
Are you looking to live out of your authenticity and confidence?🙏❤️
Then this may be your opportunity to treat yourself to a moment of inner peace and calm,✨to connect with your essence and your inner strength,🌌as the classes have a holistic approach where we work the physical, spiritual and mental in a combined way.💟
The idea is for you to take away a reflection on self-love, living present, finding balance, 🙌solt, accept, 🍂stop trying to control everything,😱among others, so that you can put it into practice in your day to day.🌅
We will meet at Sant Jordi Hostel Rock Palace🌞 (Carrer de Balmes 75, 08007, Barcelona) to do yoga together, 🤸share a nice moment, 🌺🌸clear the mind, reduce the stress of everyday life and work on flexibility, elongation, strengthening and relaxation of the body.💪💪💪
The classes are on the terrace of the hostel, an ideal time to connect with nature, fresh air, sunshine and share a moment together.
Finally, the classes have a duration of 1 hour and a half.
If you have any questions, doubts or you want to ask me something specific about the classes, do not hesitate to write me 😍 I would love to hear from you and tell you a little more about the classes 🥰🥰.
Cost of 1 single class: 10€.
4 classes (to take advantage in 30days): 35€
Come and join us :)))