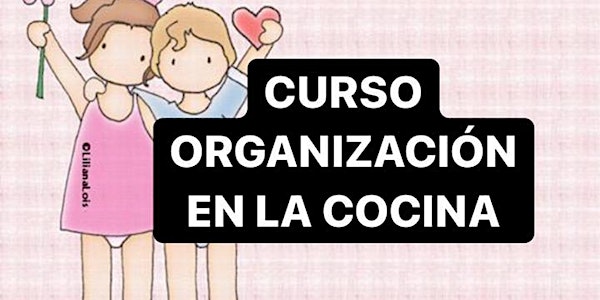 CURSO ORGANIZACION EN LA COCINA: GRABADO
CURSO ORGANIZACION EN LA COCINA: GRABADO! PARA VER A TU TIEMPO!
Refund Policy
Contact the organizer to request a refund.
Eventbrite's fee is nonrefundable.
About this event
¿Quién lo dicta?
• María Julia Apkarian . Es médica formada en la Universidad del Salvador. Realizó la residencia de pediatría en el Hospital de Niños Ricardo Gutierrez . Tía y mamá. Se desempeña como pediatra en ámbito público y privado . Completó su formación en nutrición a través de la Universidad de Stanford (Child Nutrition and Cooking).
• Jime Le Bellot, mamá y médica pediatra egresada de la Universidad de Buenos Aires. Hice la residencia en el Hospital de Niños Ricardo Gutiérrez y luego realicé parte de la especialización en toxicología. Hago consultorio privado donde acompaño familias en su crianza.
¿A quién está dirigido?
Este curso es para todo aquel que quiera cocinar y organizarse para iniciar una alimentación saludable para toda la familia.
Modalidad
Es un curso GRABADO. Podés verlo durante 4 dias a tu tiempo las veces que quieras. Tambien enviamos recetarios, lista de compras y menues semanales. Se envia el mail de Julia para las dudas o preguntas que te hayan podido quedar luego de ver la grabacion.
Duración
El curso dura aproximadamente 1 hora y media.
Temas que vemos
• Grupos de alimentos. Proteinas, Frutas y verduras, cereales, grasas saludables, lácteos.
• Lista de compras. Como elegir qué comprar? donde conviene? Qué grupos de alimentos incluir ? Que compro en la dietética?
• ¿Como es un plato saludable para niños? Qué alimentos debe incluir?
• Metodos de cocción. Como cocinar para evitar perdida de nutrientes. Cuales son los mejores métodos de cocción para niños ?
• Qué elementos de cocina se necesitan ? Cómo evitar contaminación cruzada.
• Organización. Tengo todo. Por dónde arranco? Les enseñamos a organizar los distintos grupos de alimentos. Cómo adelantar pasos para tener comidas listas en minutos.
• Como cocinar y conservar legumbres y cereales. Remojo y fermentación.
• Menú Semanal. Como armarlo ? Planificación. Ideas de desayunos rápidos.
• Freezer! Qué y cómo se freeza. Los sí y los no a la hora de congelar alimentos en forma segura.
• Lista de compras . Alacena y heladera para principiantes.
Y MUCHO MAS!