Multiple Dates
ARGENTINE TANGO SHOW "RELATOS DE INMIGRANTES" ("STORIES OF IMMIGRANTS")
ARGENTINE TANGO SHOW "STORIES OF IMMIGRANTS" ("RELATOS DE INMIGRANTES") The magic of Argentine Tango in an amazing dance journey
About this event
"RELATOS DE INMIGRANTES" ("STORIES OF IMMIGRANTS") - The new Argentine Tango Theatre Show - has been created in Buenos Aires during the world crisis and pandemic years 2020 – 2021, filmed on the 4th & 5th of September 2021; and now we are working on the ways to present it to the world audience.
This is an extraordinary New Tango Theatre Show, with an original script, legendary choreographer and an amazing cast:
JULIA GORIN & JONATAN BAEZ – the creators of the show "Stories of Immigrants",
YANINA MUZYKA & EMMANUEL CASAL – the current WORLD CHAMPIONS of the MUNDIAL 2020/21,
LAISA SOUZA & DAVID CHARTORISKI – the finalists of the World Tango Championship 2021. CELESTE MATTIA & RODRIGO VERON – the Winners of the Metropolitan Championship in Buenos Aires, 2018, the finalists of the World Tango Championship 2021.
GLADYS BARREIRO & FLAVIO CATUARA – Artistic Directors of the mythical show "Café Tortoni".
JULIO ZURITA – The legendary theatre director and choreographer not only of tango shows, but also musical and drama productions.
"STORIES OF INMIGRANTSS" – Tango Theatre Production in 5 Acts with the Prologue and Epilogue. Duration of the show: 1 hour, 15 min.
IN TWO LINES ABOUT THE SHOW:
"The magic of Argentine Tango in an amazing dance journey of fate and destiny".
"Tales of loss, betrayal, murder, addiction, but also love, faith and hope".
"Greek tragedy, avant-garde and classic drama, comedy "del-arte", expressed in the sensual language of tango - this is A new show, created and performed by the extraordinary artists."
SYNOPSIS:
Beginning of the 20th century. Immigrants from all over the world cross the oceans in search of a better life, trying to escape death, poverty, deceptions ... and the only thing left for them - is hope and faith ...
The show tells five stories of various characters, which are occurring in different historical times, and in different countries. Five tragedies that make it impossible to stay in their native land. But in life tragedy goes hand in hand with comedy and absurdity. An Eternal Wanderer - Ulysses - the philosophical, tragic and comic character at the same time - forms a common thread of the show, uniting time and space.
All stories, of course, are fictional, but based on historical and literary events (any direct coincidences are accidental), and will be narrated in the language of ARGENTINE TANGO.
FOR MORE INFO ON THE SHOW (FULL SYNOPSIS & WHO IS WHO IN THE CAST), PLEASE FOLLOW THE LINK:
https://linktr.ee/RelatosTangoShow
(The Program is available in the following languages: English, Spanish, Russian)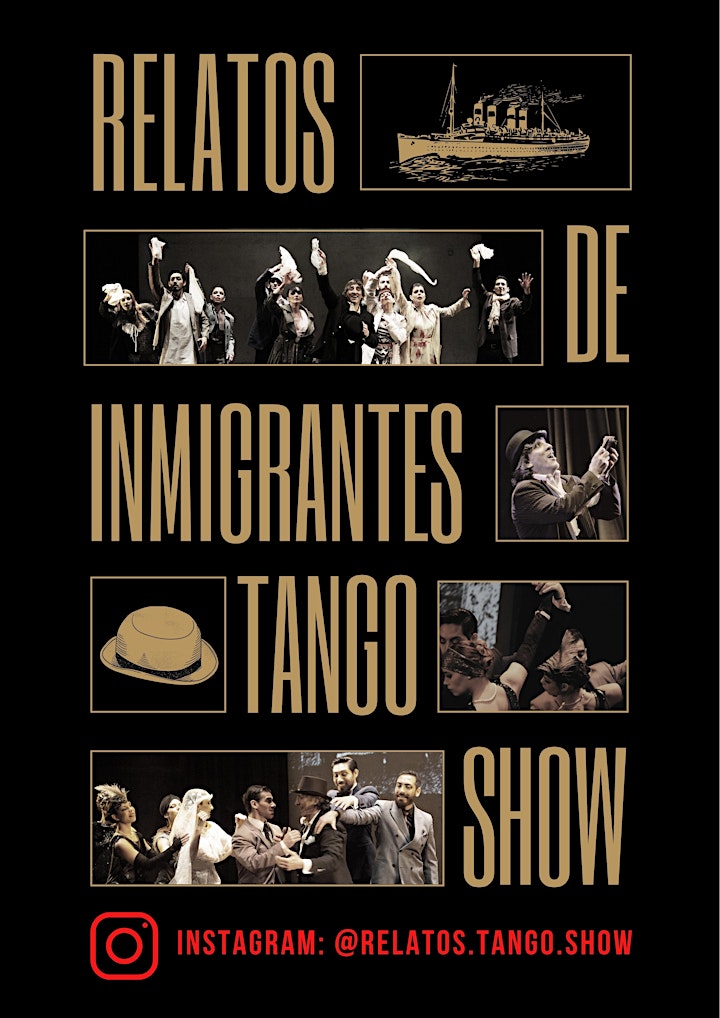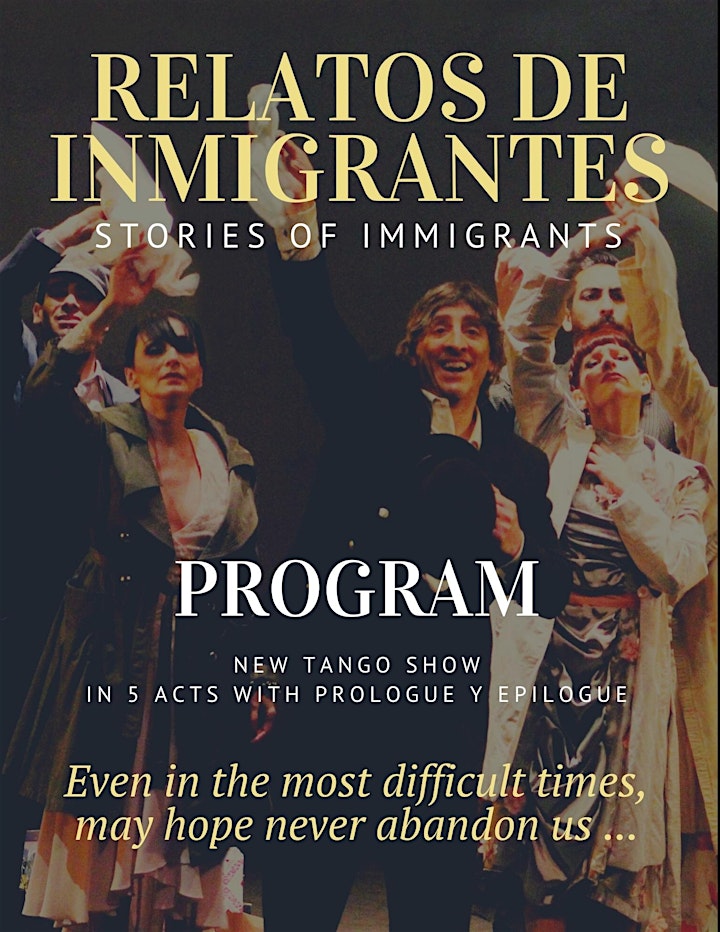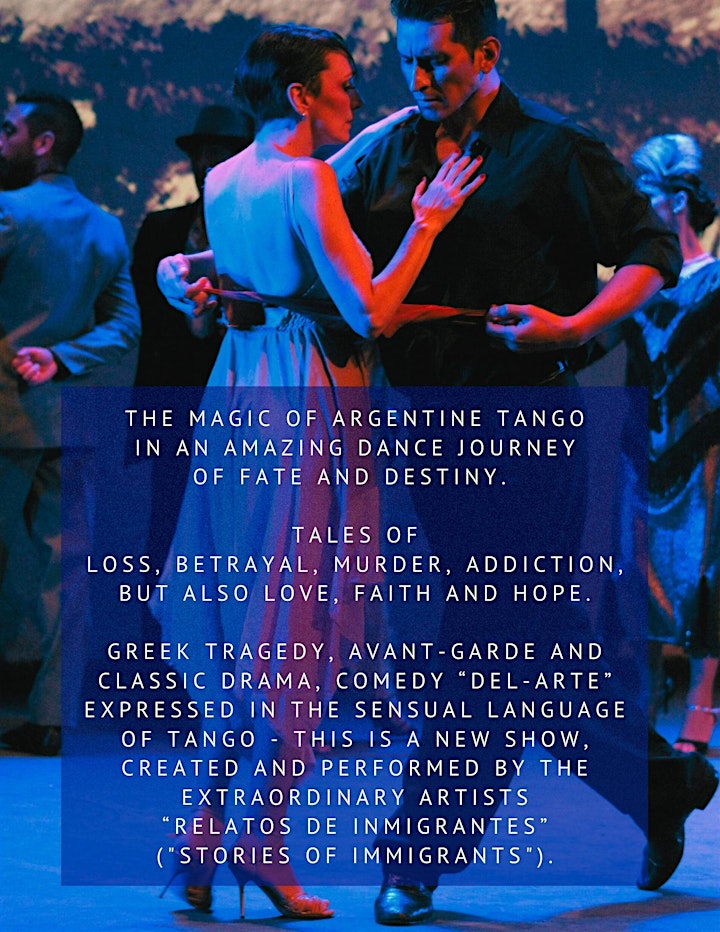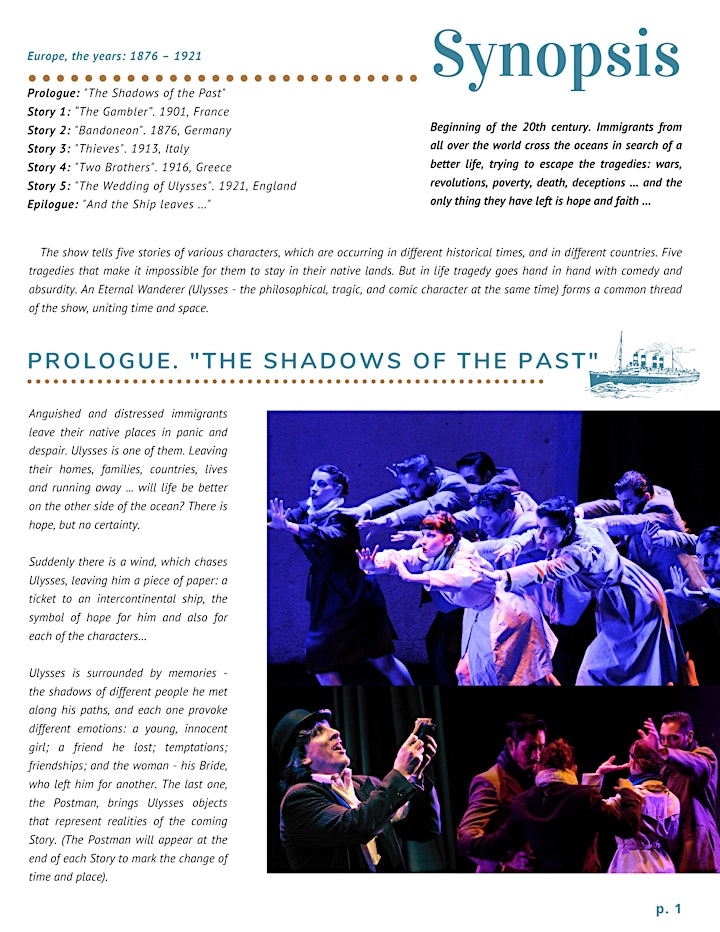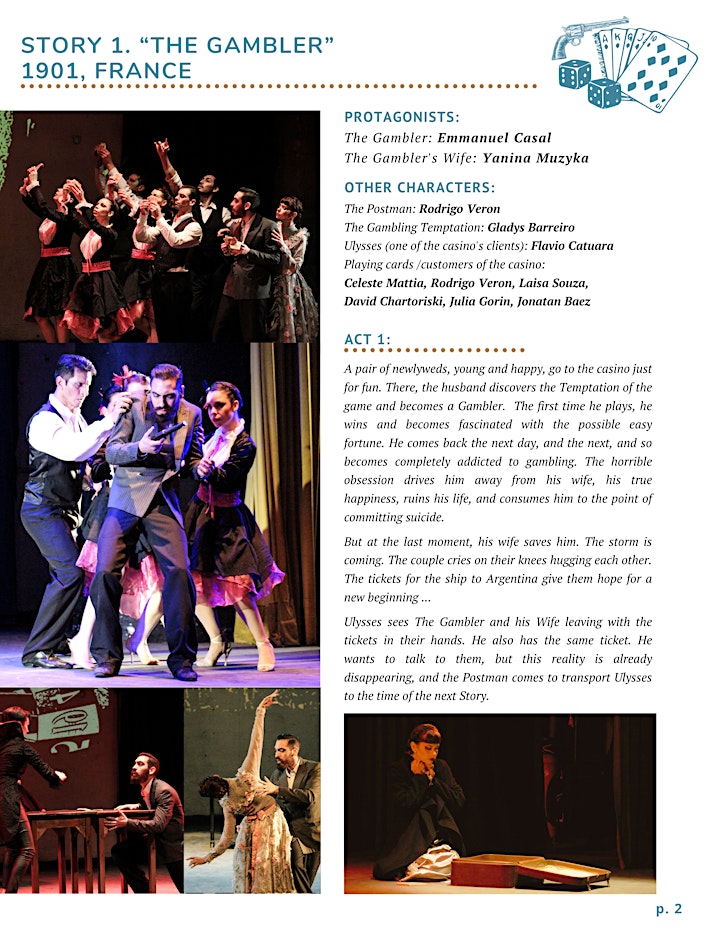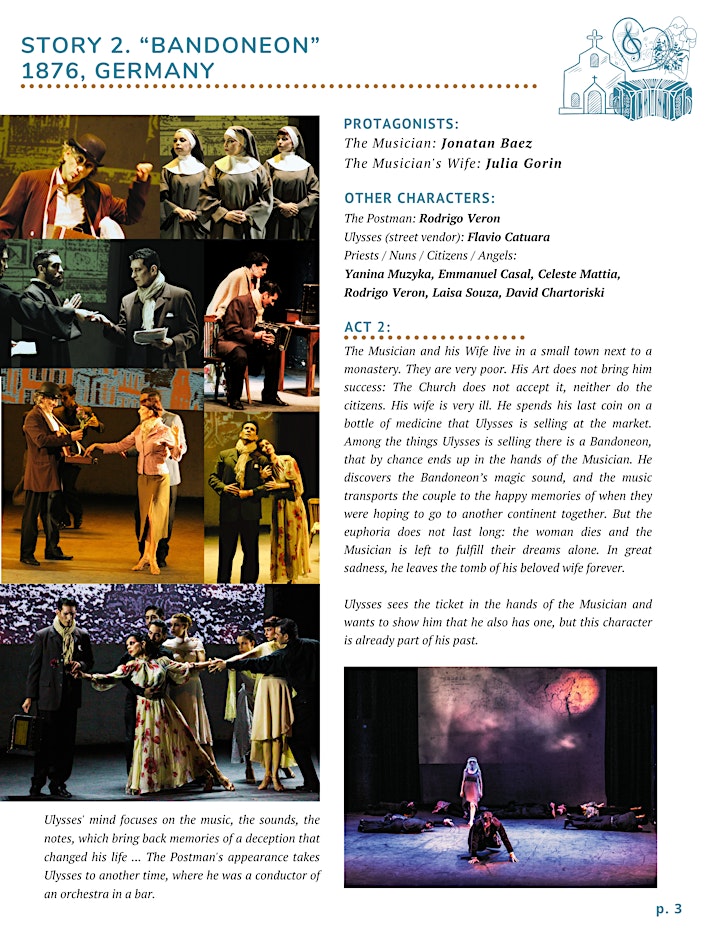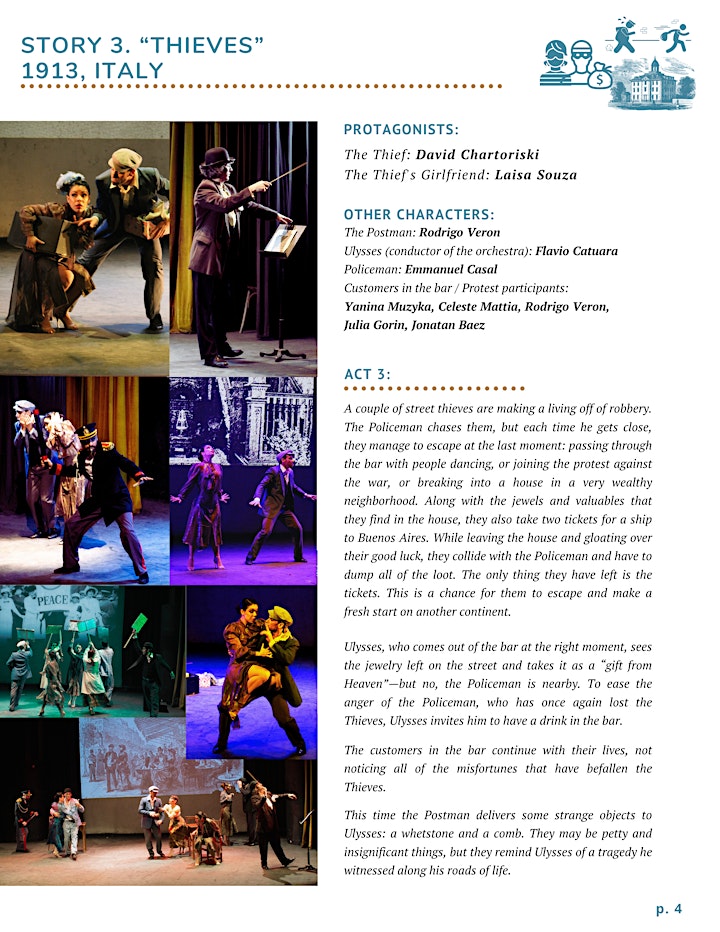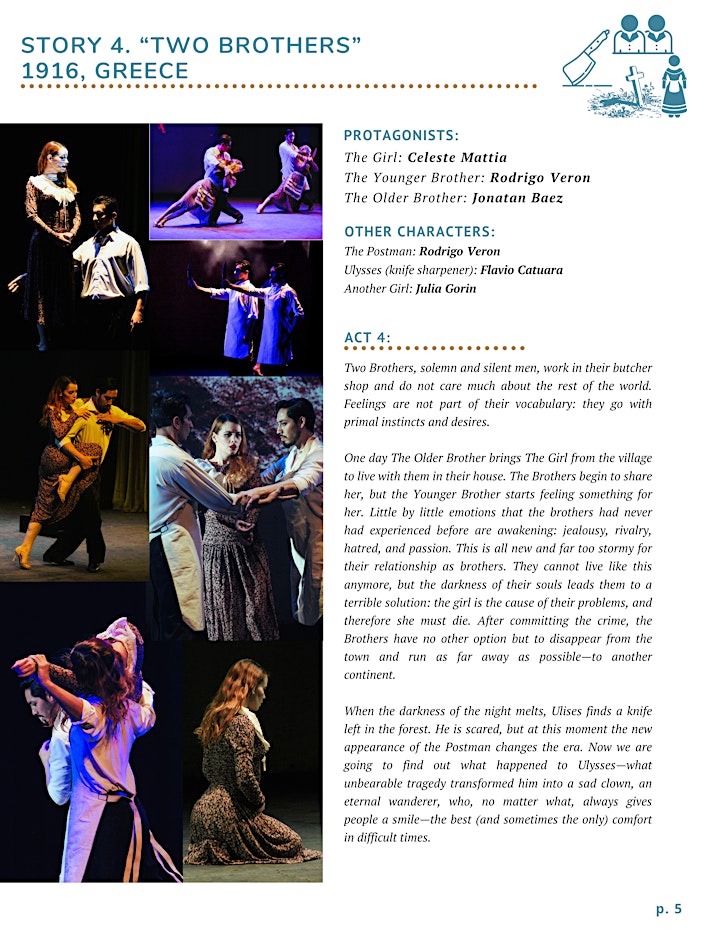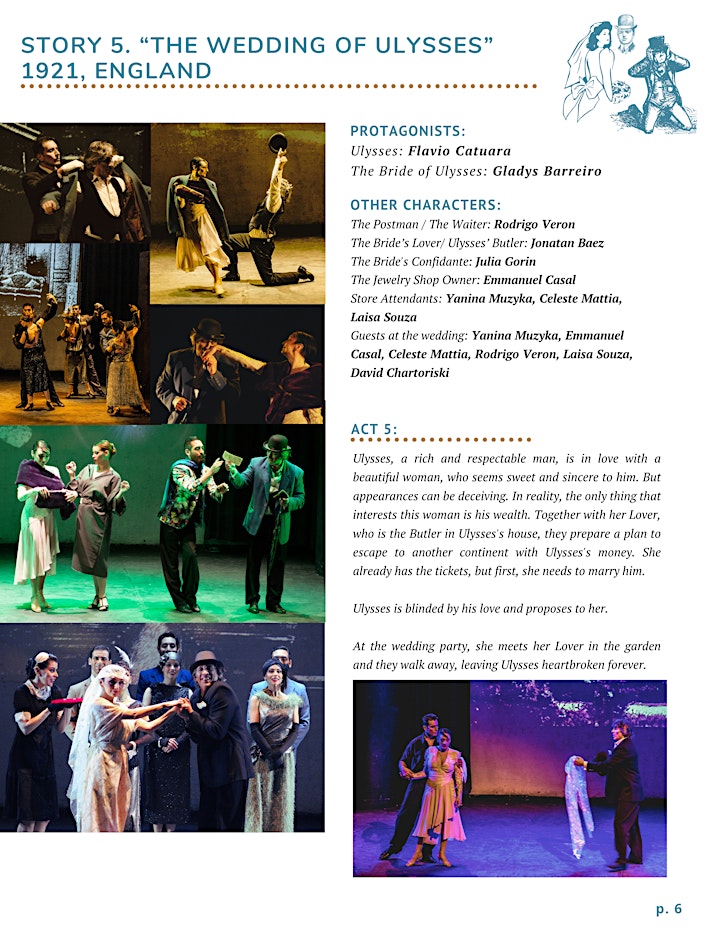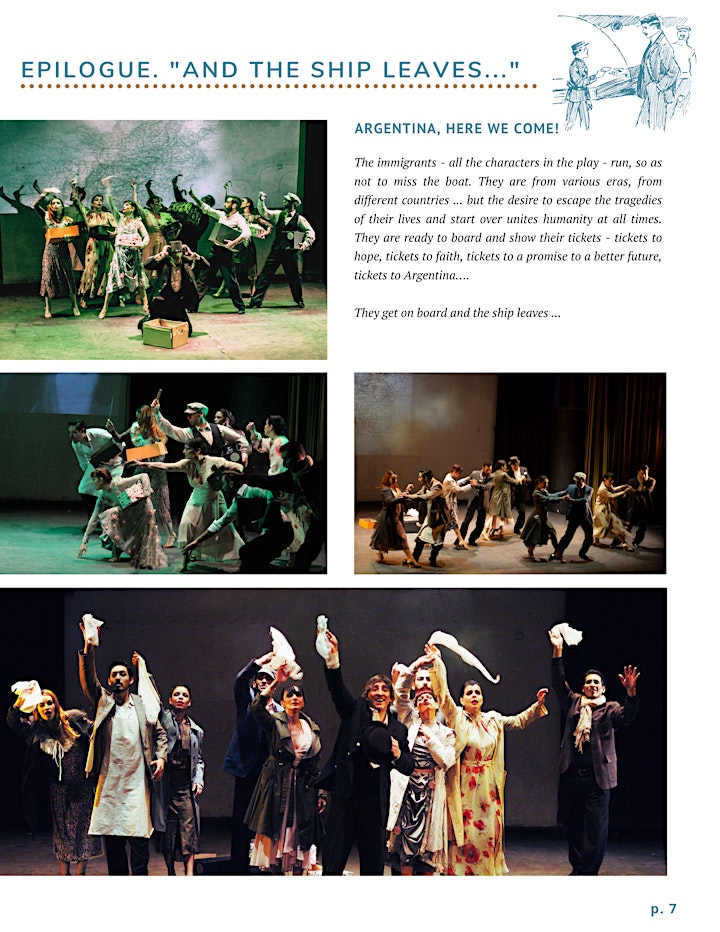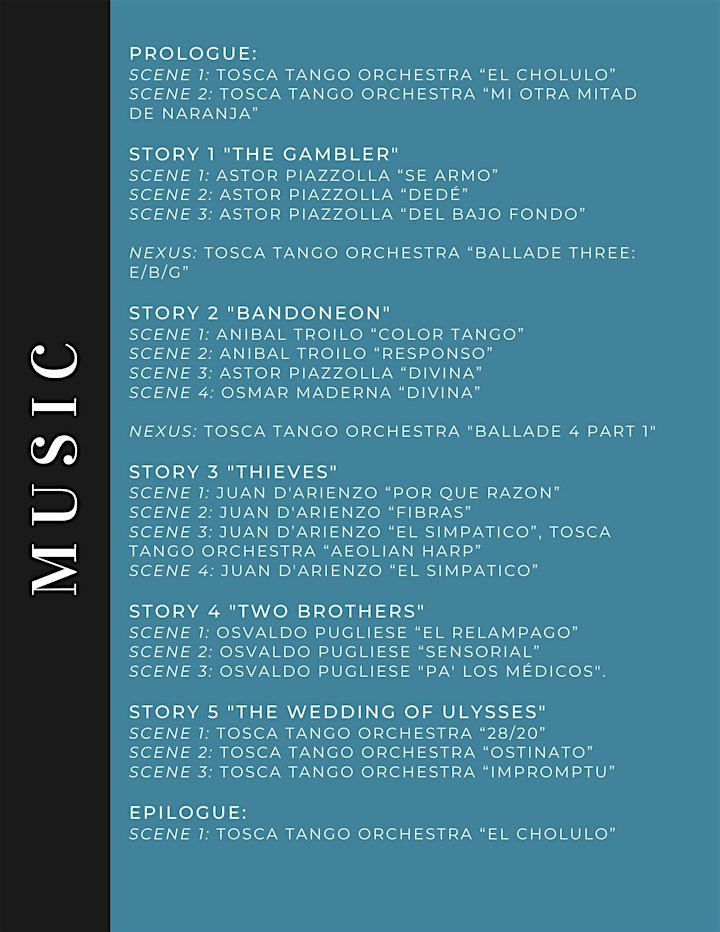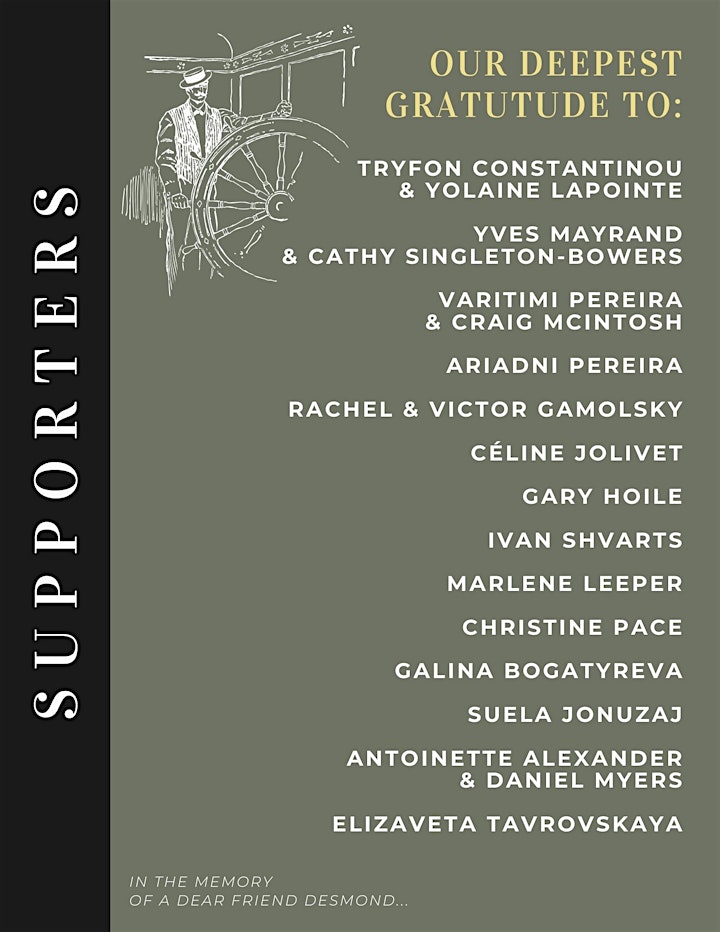 Organizer of ARGENTINE TANGO SHOW "RELATOS DE INMIGRANTES" ("STORIES OF IMMIGRANTS")